Prima Marketing is an established leader in the scrapbooking and crafting industries. They have awesome lines of art supplies including paints, stamps, tags, trims, embellishments, resin blanks and so much more. Their design team provides excellent inspiration, and their free online tutorials are very helpful! If you get a chance, go check out their website.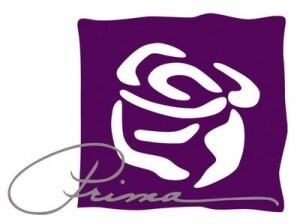 We are fortunate to enjoy a wonderful partnership with Prima. In fact, they have supplied each of your gift bags for the event, and I think you will agree – the swag is incredible!
Prima will be onsite with us Thursday through Saturday at Art Retreat by the Beach, selling their fantastic product in our pop-up marketplace. Drop by, have a look, introduce yourself and pick up all of those necessary items you can't live without!
PRIMA POP-UP SALE
Art Retreat by the Beach
Hilton-Irvine/Orange County
Thursday, June 9th through Saturday, June 12th
8:00 am until 6:00 pm